Co-Managed IT for Miami Businesses
Feeling like you've outgrown your current IT consultant and need a superior level of IT support for your rapidly expanding company? Maybe you just need to scale up IT staff and resources quickly with flexible support services to get you through a period of rapid expansion as you work through building your internal IT department? Or it could be your in-house IT person is excellent at help desk and end-user support but doesn't have the expertise in advanced cybersecurity protection, server maintenance, cloud technologies, compliance regulations, and you would prefer them to handle what they do best while we fill in the areas
Gradient Data Solutions' Co-Managed IT relieve infrastructure responsibilities from your team, allowing them to focus on business growth.
This is not about taking over anyone's Job or replacing your IT Department.
It's an ongoing partnership to help you deliver far superior IT support, service, and VALUE to your company at a much lower cost. Here are just a few of the reasons why IT leaders in small to mid-size companies are moving to a co-managed approach
Improve Technical ROI - We deliver solutions designed to improve IT operations and enable positive outcomes through technology implementations and service based on your needs.
Optimize Resources - We enable your IT staff to take a more active role and focus on projects designed around your business instead of maintaining your technology infrastructure.
Technology Roadmap - Our experts will design solutions based on your immediate and future needs and create a technology roadmap while maintaining your budget.
The best of both worlds - Gain the expertise of Gradient Data Solutions' team of Virtual CIOs, engineers, and technicians to create a stable and secure infrastructure that you can depend on. Your internal IT staff handle desktop and end-user support and concentrate on what makes your business unique
A business's most important asset is its employees. Their understanding of your needs and goals is what drives your business, and using the right technology allows them to be effective and productive.
Co-Managed IT provides your internal IT staff with the flexibility to concentrate on improving the return from your critical line-of-business applications. Removing the need for your internal team to perform routine maintenance enables you to leverage them to accelerate business growth.
Want to learn more? Schedule an IT Assessment and discover what Co-Managed IT can do for you!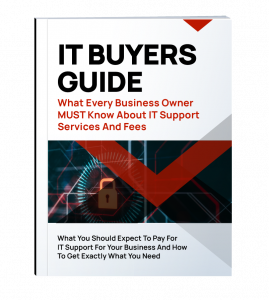 Fill Out This Form
To Receive Your
FREE

Report
Important! We hate spam as much (or more!) than you and promise to NEVER rent, share, or abuse your e-mail address and contact information in any way.