Email and SPAM protection for Miami Businesses
As your business grows, so does your network security needs. Spam may begin to multiply and your network will become more vulnerable to attacks such as phishing and malware. To prevent infringement upon your information, you will need a good e-mail system and an exceptional spam protection. Our e-mail service and spam protection service can help.
When you sign up with Gradient Data Solutions' services today, you can expect a system that will:
Guarantee absolute security – Not only do we stop viruses, worms, and malware before it gets to your inbox, we'll encrypt all of your e-mail data to protect from additional online threats.
The ability to take on your company's workload – With optimized technology, your VoIP system will never go down because too many calls are being made, and the system can grow with your business.
Low-cost and easy to install – Installing and setting up a new VoIP system in your office is easier and more affordable than you might expect. Our trained staff will not only provide all of the necessary training and help to make the transition smooth and worry-free, but we can also help you find the right solution that meets your budget.
Email and SPAM protection for Miami Businesses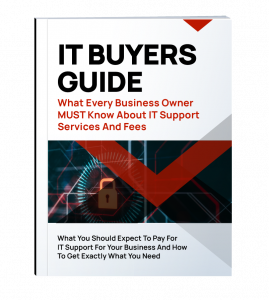 Fill Out This Form
To Receive Your
FREE

Report
Important! We hate spam as much (or more!) than you and promise to NEVER rent, share, or abuse your e-mail address and contact information in any way.